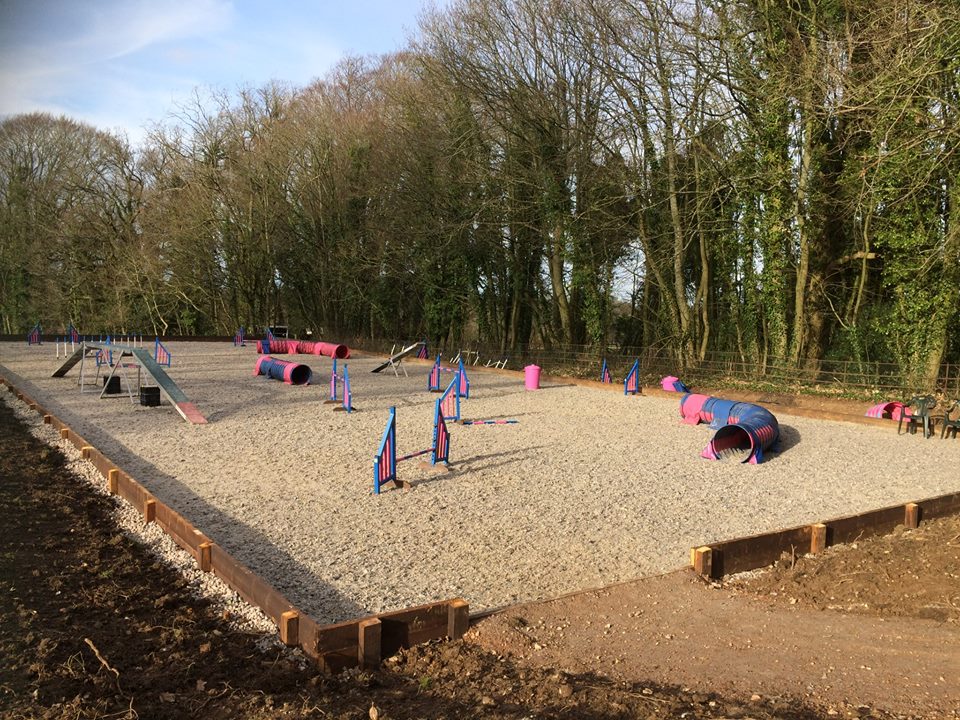 Serious fun for dogs in beautiful countryside close to Basingstoke
Whether you are looking for some weekly fun with your dog, stimulate their brain or train for competition Spring into Action Dog Agility Club is the place to come!
Daytime classes run all year and for those that are busy during the day we have evening classes during the Spring/Summer months and Saturday classes from September to March.
Our aim is that you have fun with your dog in a safe environment learn how totally amazing they can be.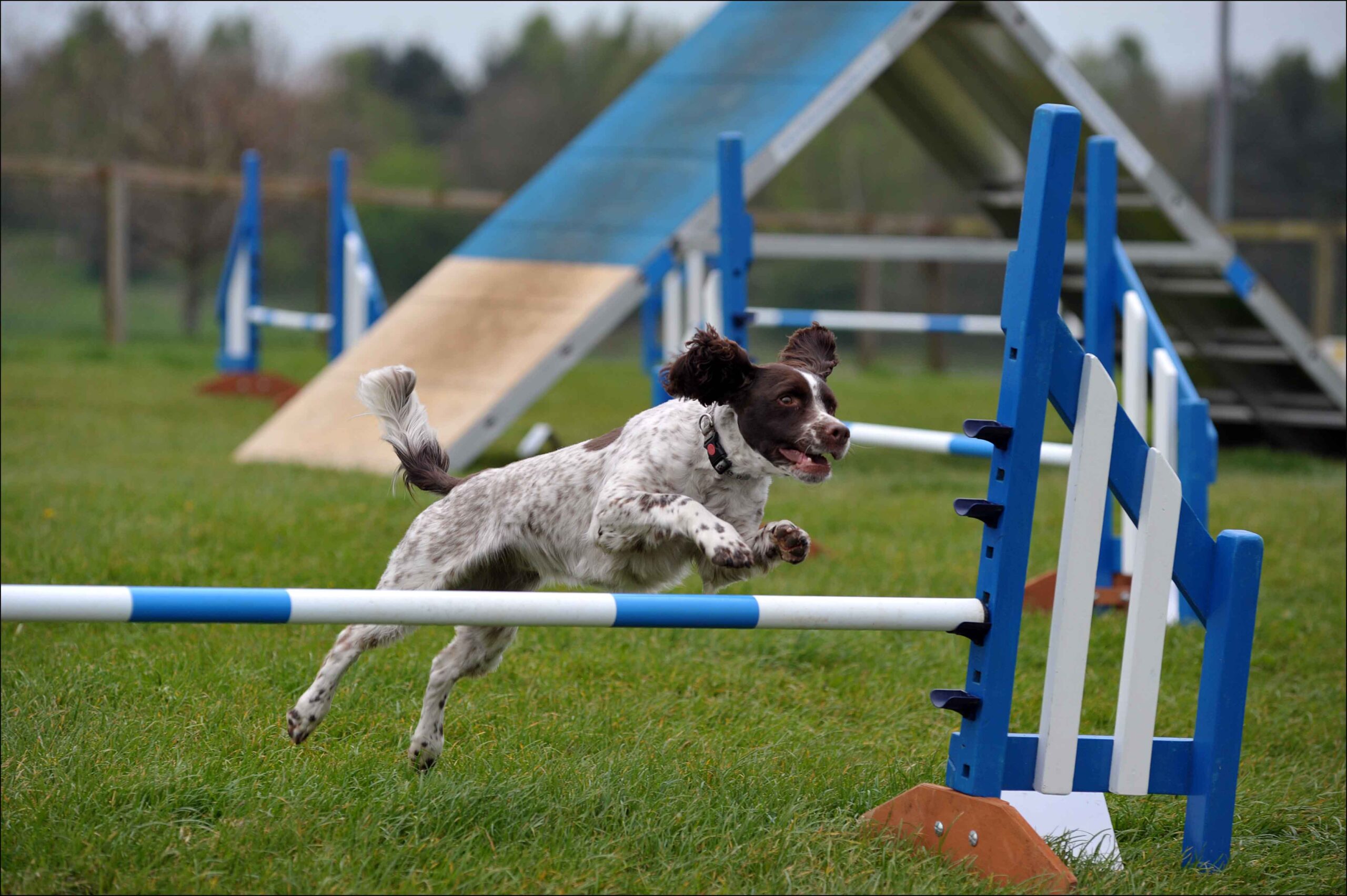 Weekly Classes
All dogs start with a 4 week introductory course so that you can be sure that both you and your dog are having fun before you make a longer term commitment. More than 90% of new beginners choose to stay with us after those first weeks…many for years!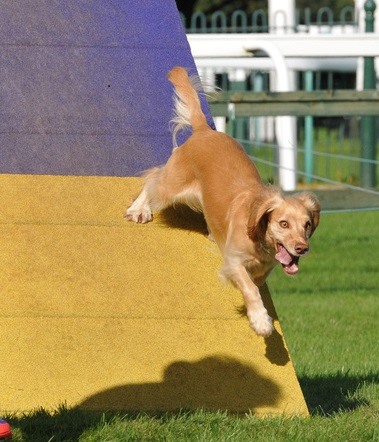 Fun or Competition
While many people bring their dogs for just for mental stimulation, to learn something new or to spend some quality time with their dog… others will choose to enter agility shows which are held around the UK at weekends. All dogs are trained to competition standards firstly for safety reasons and simply to ensure you can compete should ever choose to.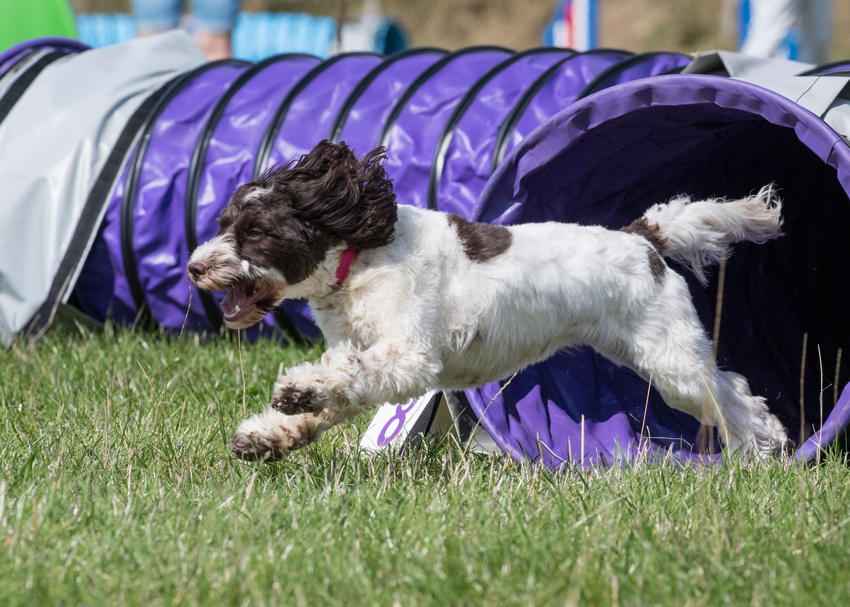 Is Agility for Your Dog?
If your dog is energetic, loves to run and jump and is into food or toys then almost certainly yes! Puppies as young as 6 months (depending on breed) can join beginners classes because we will start with a few months foundation training which does not involve anything that will put a strain on their growing body.
Fees
The 4 week beginners introductory course costs £44… and thereafter places cost £11 per week payable in 8-10 blocks plus a £15 annual membership fee. 


Current Availability
As we are now entering the winter months we will not be accepting any more beginner dogs until after Easter.    Our waiting list will reopen in January 2024.